What if you turned disruption to your advantage?
We surveyed 100 senior corporate executives in the financial services (FS) industry around the world and asked about their experiences with value creation in M&A.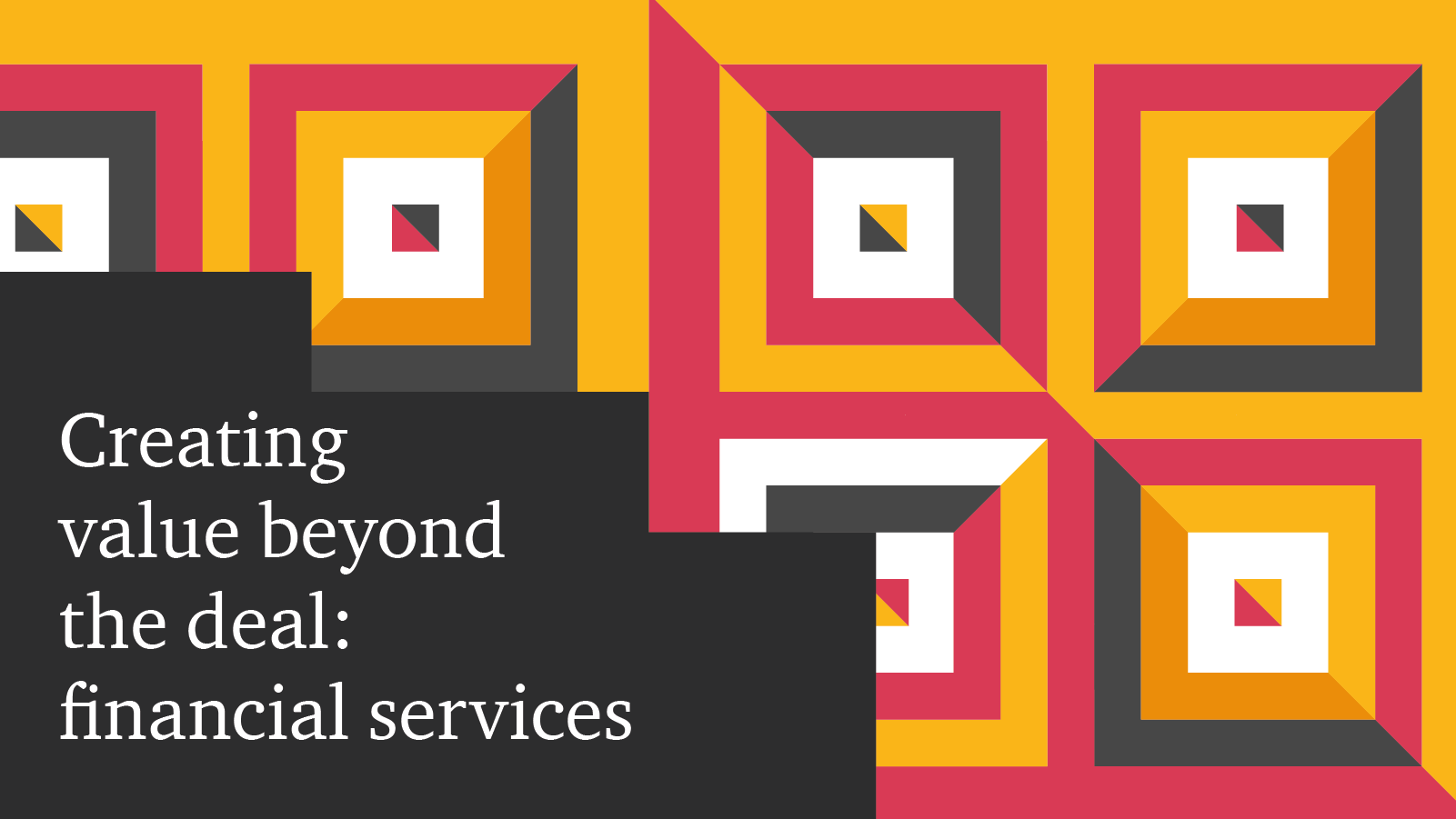 Will your deal create value? Download our exclusive insights now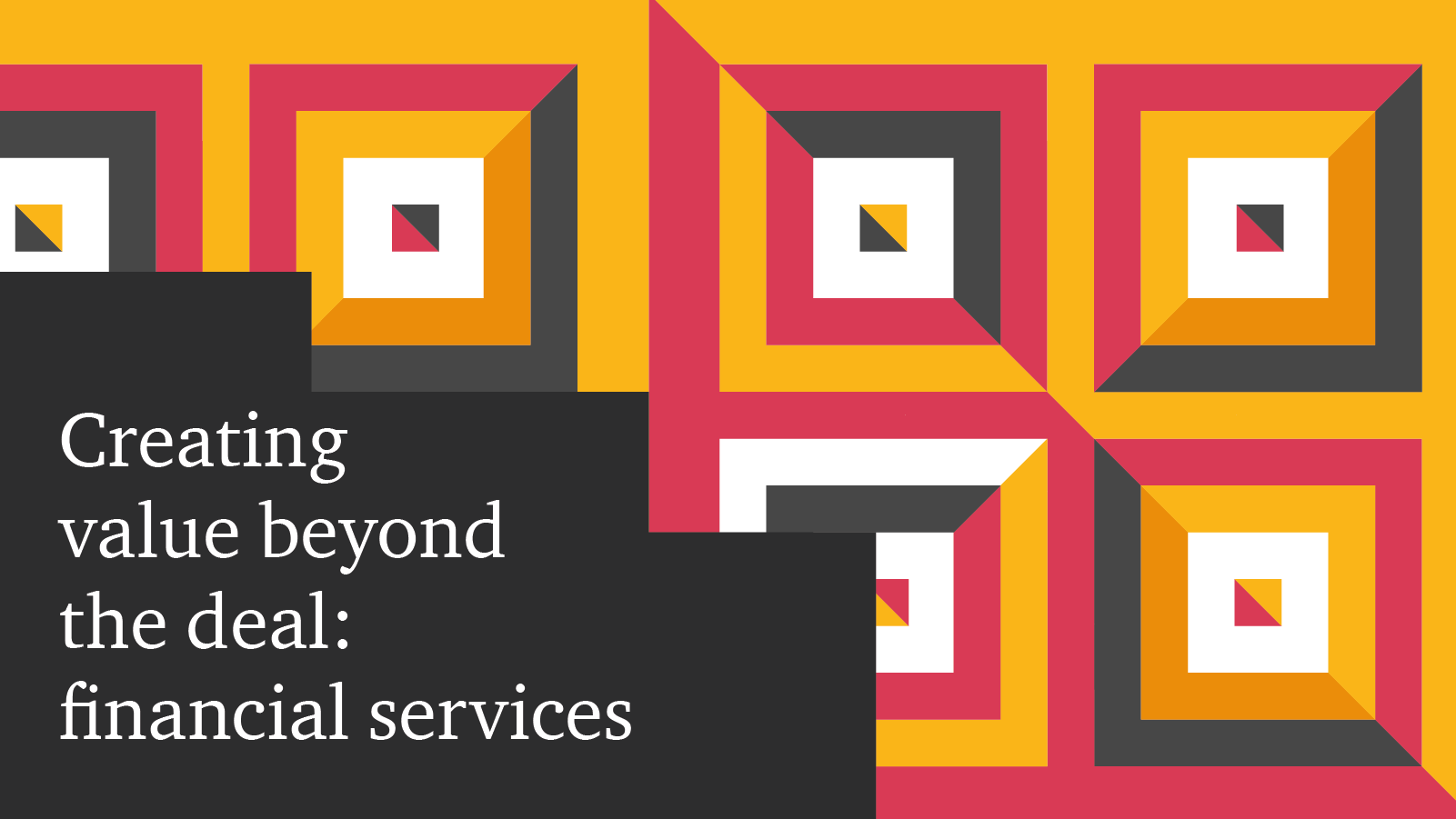 66% of financial services companies say target selection can be improved.
While most acquisitions were successful for most executives interviewed, they could have been executed better to create even more value. This can be achieved through better target selection, pre-deal M&A blueprints, talent retention and cultural integration planning, and Day One readiness.
The findings of our Creating value beyond the deal: financial services report reinforce our perspective that an effective value creation approach for this industry must focus on:
Looking beyond short-term cost synergies and be more strategically focussed
Understanding the importance of culture and retaining top talent
Having a value-creation plan with Day One readiness
What if you took a different perspective to your M&A?
Download our report and explore more.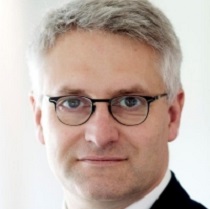 Nick Page

Global Financial Services Deals Leader, PwC UK

"Whether a company is a buyer - looking to maximise revenue growth and cost-saving potential, along with increased capacity and a larger market footprint - or a seller - seeking to shed non-core assets to raise funds to reinvest in digitisation – value creation is the only way forward in today's challenging business landscape."