What if customers were key in M&A?
We surveyed 100 senior corporate executives in the retail, consumer and leisure (RCL) industry, globally, to uncover their experiences with value creation in M&A and what makes a successful deal.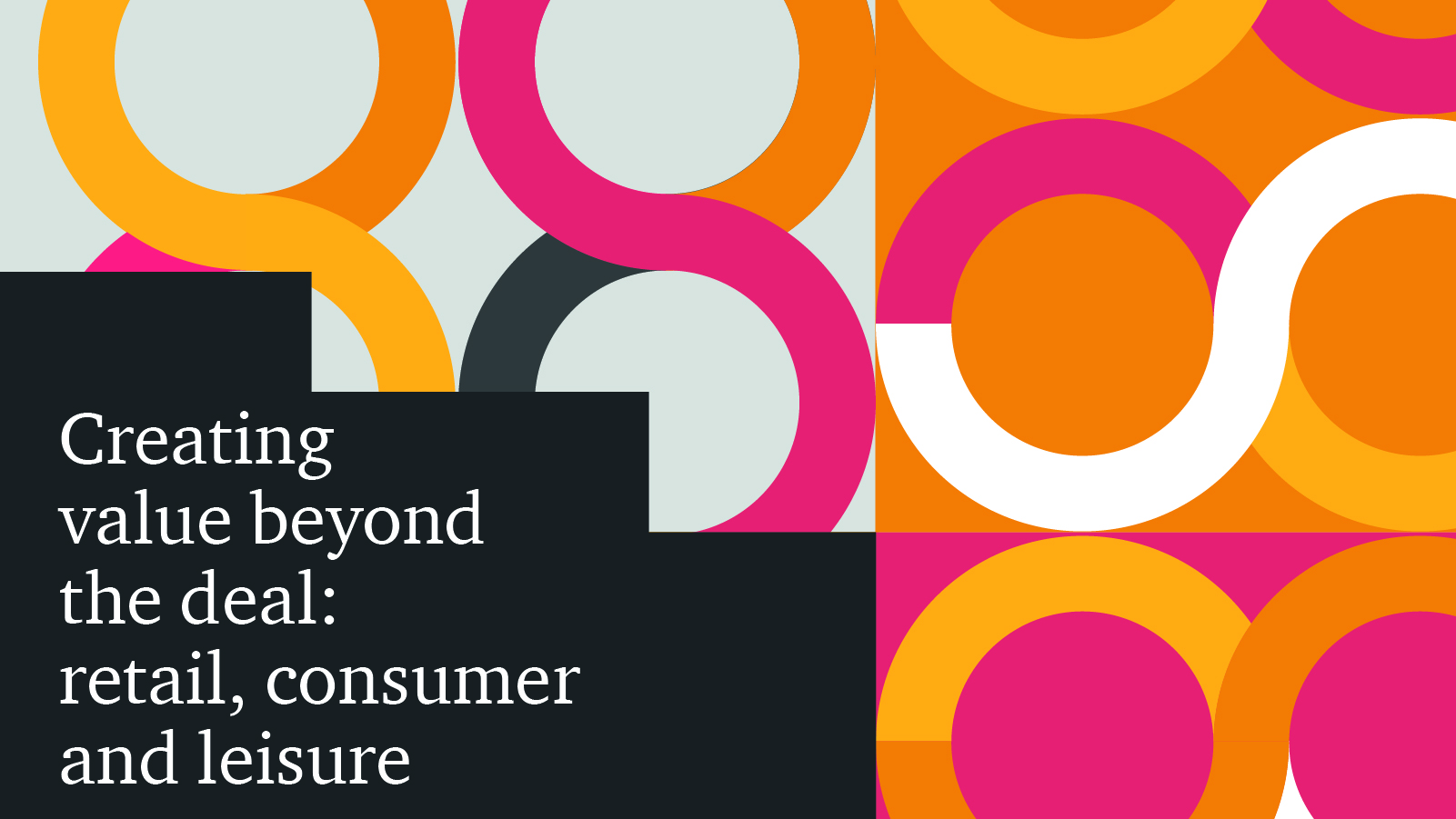 Will your deal create value? Download our exclusive insights now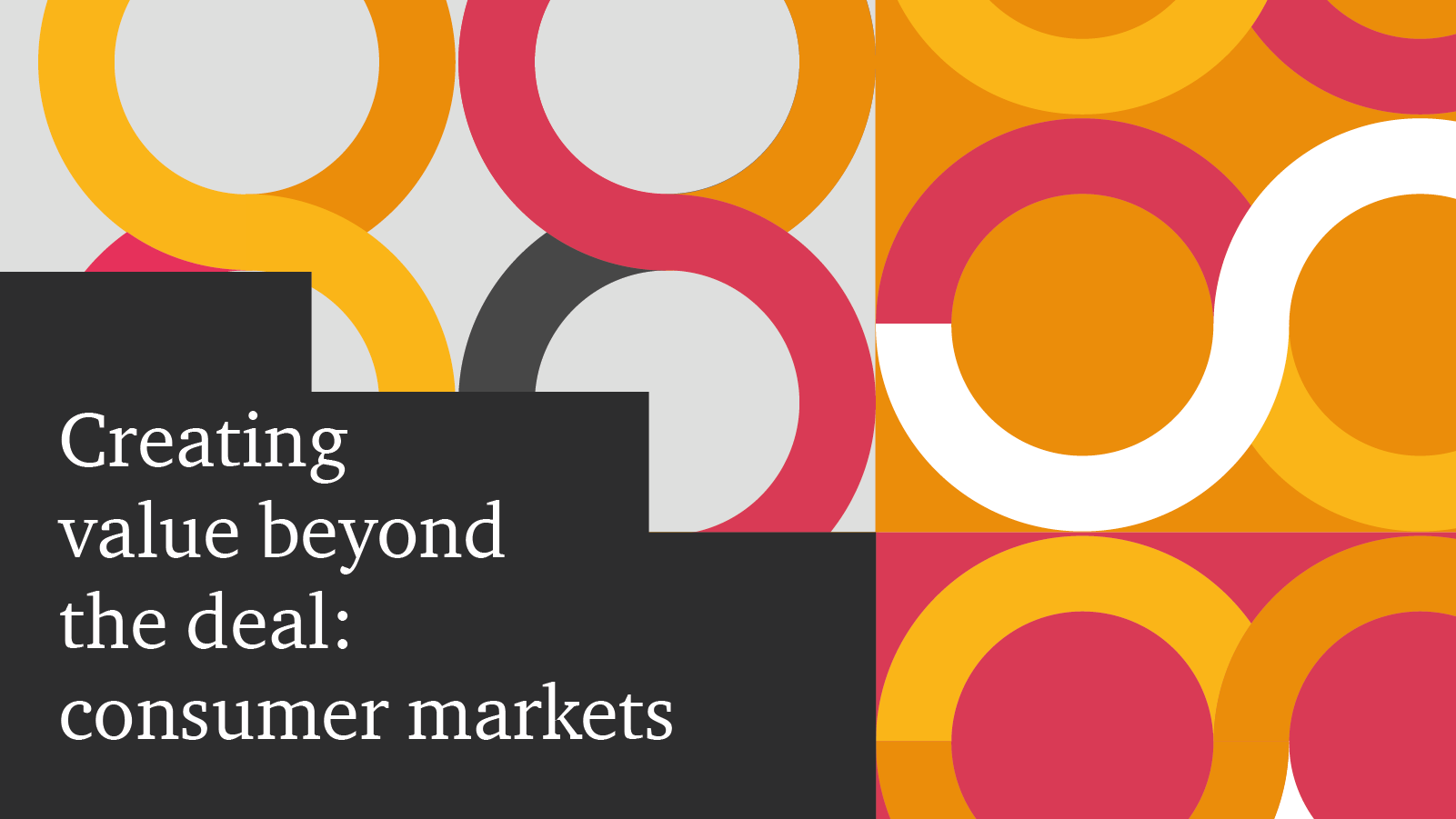 Customer retention is top priority in 56% of deals
46% of deals in the RCL industry are driven by market expansion and acquisition of new customers. It's not surprising that keeping and winning new customers is the main focus for deals. But is this strategy always successful in creating value?
Our Creating value beyond the deal: retail, consumer and leisure report explores how this industry can create more value from its deals, in particular by:
Having a clear strategic priority from Day One of deal signing
Avoiding a cultural mismatch that can be detrimental to people and reputation
Creating a comprehensive integration plan that covers all aspects of the deal
What if you had a value creation plan that considered every opportunity?
Download our report and find out more.

Neil Sutton
Global Consumer Markets Deals Leader, Partner on secondment
to PwC Hong Kong
"Despite the industry's volume of deals, and the fact that many RCL companies prioritise early-stage planning, our research shows that value creation is not necessarily a given. Acquisitions in the industry don't always achieve expected results and, in some instances, acquisitions may even add more challenges than opportunities."